Best Ever Cleaning specialise in Steam Cleaning & Dry Clean Carpets & Rugs in both your home and office, with over 15 years experience in the industry. We only use the latest methods of cleaning and all our products are environmentally friendly. Our low moisture carpet cleaning system also offers allergy suffers relief as our carpet cleaning system eliminates the risk of mold and mildew attacking the carpet.
Best Ever Carpet Cleaning Sydney.
We will move all necessary furniture, vacuum using a Windsor Sensor, pre-spray your carpet, apply a series of specialised treatments to target specific stains, including heavy traffic areas and free professional stain removal , followed by the final Steam Clean or Dry Clean method.
The carpet is then completely dry in as little as 2 hours. All carpets should be steam cleaned at least once a year, twice a year for older carpets to prolong the carpet's life and also the look and feel of your carpet. With our carpet cleaning process you can even get the carpet cleaned in winter time and still have the carpet dry the same day
Best Ever Rug Cleaning Sydney.
Rugs are luxurious pices of art which compliment any room.Rugs however require professional maintenance to ensure a long and useful life . At Best Ever Cleaning we give your cherished rugs the Best Ever treatment & cleaning available in Sydney.We will enhance your Oriental,Persian ,Chinese,Indian, & silk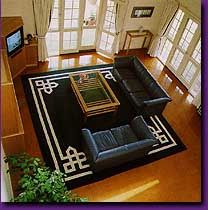 rugs to revive their colours & textures to near new.
All rugs are cleaned by our trained professionals, and we take pride in our work as we give all then carpet and rugs that we service the TLC that they deserve.
We service Persian , Orential & Handmade Rugs all cleaned by our special low moisture cleaning system and specialised hand finished service to give your soft furnishings the Best Ever Cleaning available.We are Professional Rug Cleaners that pride on our workmanship
All our Carpet Cleaning & Rug Cleaning also has our Clean, Health & Protect Option avalable that will sanitize & disinfect your soft furnishing to remove mould & germs & surpasses Theraputics Goods Administration - TGO No54 requirement for commercial grade disinfectants.
Our Professional Rug Cleaning Service is made of of three Key services
1) Onsite Rug Cleaning
Onsite Rug Cleaning is available to all our clients in the Sydney Metro area, Professional stain removal and all dirt removed from the rug
2) Rug Pick up & Delivery Service
If required your expensive rugs can be picked up cleaned and deodorised at our premises and delivered back to you good as new and smelling fresh & hygienic , this is a good option for rugs with bad stains and rugs with odour problems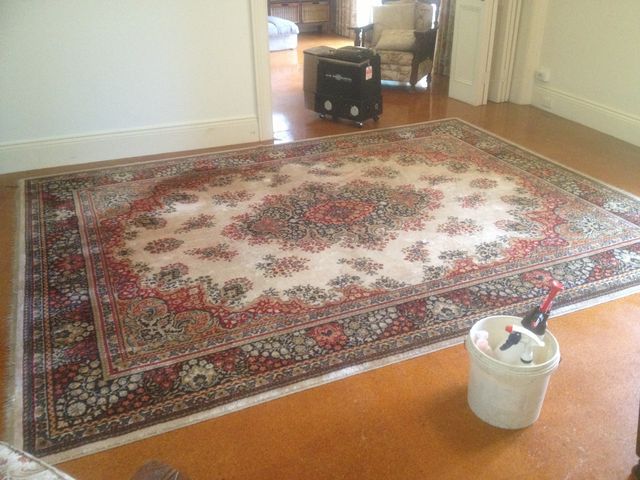 3) Odour Control
This option is also available on all carpets and rugs that have been affected by bad odours and contaminates
such as smoke damage, cat urine , mould & mildew.We can neutralise these odour with our odour control systems
This option my require us to take rugs away for treatment
Contact Best Ever Cleaning Rug Cleaning Sydney & Carpet Cleaning Sydney today for a superior rug and carpet cleaning service.We are your qualified Rug Cleaner for all your needs
Please feel free to give us a call if you have any questions about our service.
No job is to small or to large , we ca do 30 sm of carpet to 3000 sm of carpet all done in our Best Ever Cleaning standards.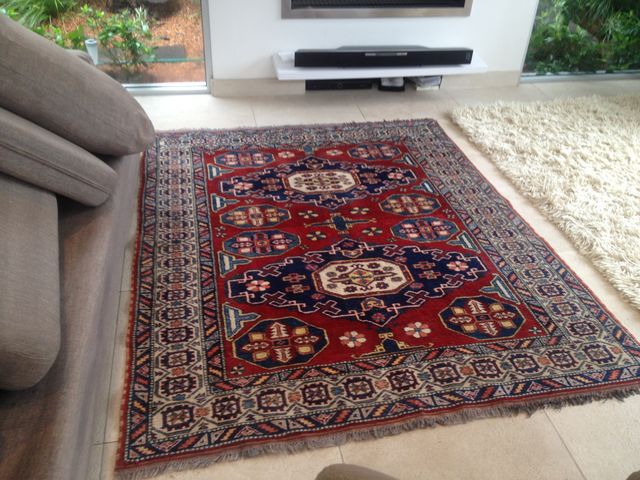 Call our experienced and friendly technician on 0403 393 330 to book an appointment! Ask us about our 100% SATISFACTION GUARANTEE.
Please see our other specialised web sites for more info