Fully Accredited & Certified Trained Technician
Fire & Smoke Restoration Sydney
Soot & Smoke Damage, Fire Damage Restoration
Fire and smoke damage can be devastating. Don't make it worst by hiring an incompetent cleaning company.
Best Ever Cleaning knows where to find the hidden damages and odour, and will help to quickly restore your home or business to a safe, healthy place.
Soot & Smoke Cleanup , Fire Damage Restoration
It's important that the cleanup begin as soon as possible. Smoke residues are acidic in nature and with time they will cause surfaces to corrode and stain permanently. Additionally, fire and smoke creates an odor that lingers in the affected areas unless specially treated.
Smoke from fires and soot residue are unhealthy to people and pets, and damaging to contents. Prompt removal and treatment is critical to prevent a bad situation from getting worse.
Property fires can leave unwanted smoke and soot damage on your contents and clothing. With the assistance of speciality equipment we are able to carefully remove these odours and deodorize your materials. Our experience have taught us that fire damage can never be fully restored until the lingering odors are removed. Our highly trained technicians will work to properly restore your personal property and remove unwanted side effects from water and fire damage.
Soot/Smoke Restoration Services
Best Ever Cleaning has years of experience from small scale smoke ups to large kitchen fires. We can help you through a difficult time and direct you in the right direction to restoring your home.
After calling us we will investigate the extent of damage based on smoke, heat and moisture from the fire. A formal estimate and inspection will be provided by our certified technicians.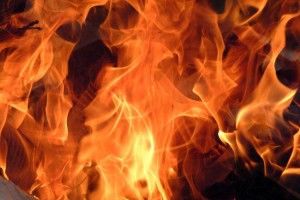 Our fire damage restoration & remediation services include:
Smoke, Soot, and Odour removal
Professional carpet, rug, drapery and upholstery cleaning
Deodorise to completely remove any smoke odour
Odour and Smoke Control
Healthy Clean. 100% Guaranteed.
We stand 100% behind our work and guarantee your satisfaction.
For immediate service and a deep, healthy clean, call the professionals at Best Ever Cleaning on 0403 393 330